Full Members Page
This is the Members Page where you will find everything concerning Full Membership.
Full members have access to the matches, are able to drive behind the pegs on match days and allowed to vote at the AGM.
We do not allow night fishing, bivvies, heavy pre-baiting, litter or lighting off fires.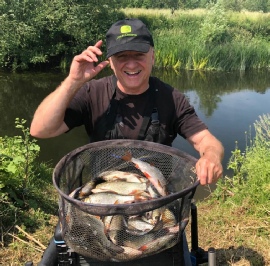 Booking on to Matches
If you plan to fish the next Saturday's Match, please text the Secretary by the latest the previous Thursday evening on – 07989 566219.
Communications Generally
There are "What's App" chat groups which can be used to book onto matches or just for chatting, ask the Secretary for a Link.
In addition the Secretary can be reached via Email;- frank.bagley@gmx.co.uk.
Website;-
The Web Site address is;- www.GirlingAS.co.uk accessed by a PC or Tablet.
When accessing using a Mobile Phone you will be directed to the Mobile friendly site where you will find a link to the main Website.
Here you will find the description of the Pegs, latest news, venue list, match rules, results and league tables.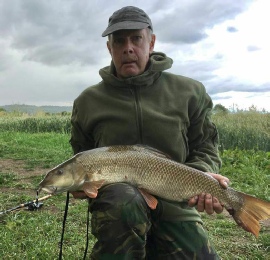 Pleasure Sessions
To avoid turning up for a pleasure session to find there's a match Booking check the "Fladbury Match Box" on the Website, here you will find all matches at Fladbury including GirlingAS Matches and Club Bookings.
Day Tickets
Please note, if you want to invite a friend along for the day the Society does issue day tickets to members. The Society does not issue day tickets to non-members
Membership Cards
All members please take your membership card with you when you visit Fladbury, the Bailiff will ask you to produce your card. Always ask anglers fishing Fladbury to present their card and advise non-members to leave, please report incidents to the committee. Replacement cards are available on request.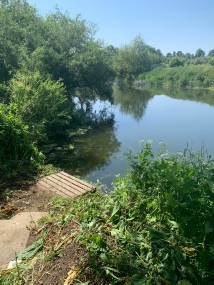 Driving Behind the Pegs
The Society has an agreement with the Land owner to allow Full Members to drive into the field on match days and for maintenance. The understanding is that the gate is locked at all times and that we do not drive on the Crops. Turn your vehicle around at upstream peg 35.


Fladbury Maintenance
Keeping the pegs fishable all season is a mammoth task and Full Members should note that there are four dates on the venue list for this purpose. A magnificent effort in 2018 by a few of the members transformed the Fishery and now the Fishery only requires general maintenance. Search;- Members/ Maintenance/ Survey & Projects.
Note that members who assist are eligible to compete for the sponsored "Jim Tyler Cutters Cup".